Greenwich Limo -1987, Mathew Applebaum worked for Lehman Brothers in Mergers and Acquisitions. Mathew was driven home everynight by Joey Carbone (Skyline Black Car driver).
During the busy nights, many employees of Lehman Brothers living in Greenwich CT, Harrison, Armonk and surrounding towns were pooled into the cars designated as "Greenwich Line".
In 2008, Lehman Brothers filed for bankruptcy, and Mathew Applebaum reconnected with Joey and created Greenwich Line Limousine.
Greenwich Limo for airports? We also provide services Greenwich limo for NYC trip.
Are you seeking superior Greenwich Limo for Out of Town Trips? Call us.
when seeking Greenwich Limo for any type of transportation, you can call us at 203-409-2347
Greenwich Line Limousine has become the trusted executive black car and limousine service because it is led by experienced owners. Mathew understand the needs of executive travelers and Joey has been driving back from the days of Bell Radio Taxi in NYC. Greenwich Line Limo is geared for busy executives who demand reliable and professional black car limo for meetings, airport travel, long distance travel and when dedicated car is required for day filled with meetings around town. Call us 203-409-2347 or book online.
With a team of highly experienced staff, we can deliver a professional and personal service to all of our clients from New Jersey, Long Island, Westchester and all of CT. We are professional chauffeur limousine company, and we are constantly improving our services and quality in order to meet the needs of our clients. Our clients are our priority therefore, we have an on-going procedure that allows our services to remain to a high consistent standard and be one of the best companies.
Greenwich Limo:
We offer a wide range of executive car, van, limousine and travel services including airport transfers, private hires, VIP & Chauffeur services and wedding car hires. Everything to do with us is of the highest quality. Give us a call today 203-208-9961
If you have any questions? Call us at 203-208-9961 or email us at info@greenwichlimousine.net
We offer a wide range of taxi and travel services including airport transfers, private hires, VIP Chauffeur services and wedding car hires.
Preferred Greenwich limo for J House in Greenwich Connecticut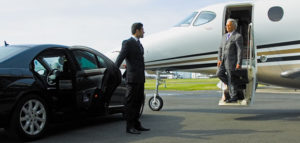 Whether you need ground transportation for corporate travel, entertainment or special occasions, our professional chauffeurs are prepared to get you to your destination with an emphasis on safety, comfort, and reliability